---
WE ARE TAKING ON NEW PATIENTS AND WE WOULD LIKE TO WELCOME YOU TO OUR PRACTICE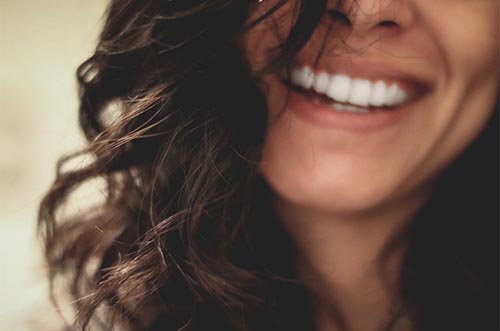 Booking appointments with us is easier than ever. Contact us today
If there's a specific treatment that you want to talk over, why not give our friendly team a call?
WHY HAVING A HEALTHY MOUTH IS BETTER FOR YOUR BODY?
Taking good care of your mouth, teeth and gums is a worthy goal in itself. Good oral and dental hygiene can help prevent bad breath, tooth decay, gum disease, and can help you keep your teeth longer, as you get older.
BUT HOW OFTEN?
Clinical evidence has proven that going to your dentist regularly is beneficial for you and your health. Our recommendations are that you should have your teeth checked and cleaned at least twice a year, though your dentist and dental hygienist. They may recommend more frequent visits depending on your needs. Regular dental examinations and oral hygiene visits are essential in preventing dental problems and maintaining the health of your teeth and gums.
Literature/ video will now be emailed to you after your oral health appointments to keep you informed.
GETTING INVOLVED
When you come in for your dental check-ups and hygienist appointments we want you to get involved. Bring your toothbrush with you. Your dental team will show you how to brush your teeth correctly, how to clean in between your teeth, your tongue and so much more. We will give you advice on how to maintain your oral health and give you advice on your diet, smoking and alcohol use. We will inform you on how these affect your teeth and your overall health. There is evidence that having a healthy mouth has a direct affect on your health, come in and find out how.
For you, maintaining your teeth at home is just as important as seeing your dentist regularly. We encourage your participation by making appointments fun, educational and interactive. So, bring in your toothbrush and find out our secrets to keeping your mouth healthy.
BENEFITS OF OUR PRACTICE SCHEME
WHAT TO EXPECT DURING YOUR FIRST APPOINTMENT
When we first see you, we will provide you with a thorough check-up so we can assess your oral health. We will complete an examination of your head, neck and look inside your mouth to check the condition of your teeth, gums, tongue and cheeks. We may take x-rays to work out what sort of treatments you will need.
WE WILL ALSO ASK YOU ABOUT AND GIVE YOU ADVICE ON:
Your diet
Smoking and alcohol use
Teeth-cleaning habits, such as how you brush your teeth
How you clean in between your teeth
How to clean your tongue
Our oral hygiene educator will go through your diet, your oral hygiene routine such as flossing and your brushing techniques.
Once we're familiar with your mouth, we can talk about any changes you want to be made. We will work together on how we can reach your desired goals.
After the appointment, you can speak to our reception team and BOOK any follow up appointments.
---